In 1976, President Gerald Ford President declared the first official Black History Month, making February an "opportunity to honor the too-often neglected accomplishments of Black Americans in every area of endeavor throughout our history."
What President Ford said in general is surely true of conservation and environmental areas in particular. The accomplishments of Black Americans are poorly represented in the history of conservation. And, I must admit, that is also true about this calendar of conservation history. Despite my efforts to feature diversity in this calendar, I've still fallen woefully short of giving due honor to all those Black Americans who have contributed so meaningfully to our global journey towards sustainability.
But rather than dwelling on that, let's get started and then keep going, recognizing individual African-Americans, groups and actions that have contributed so much. Here are several whose biographies appear here.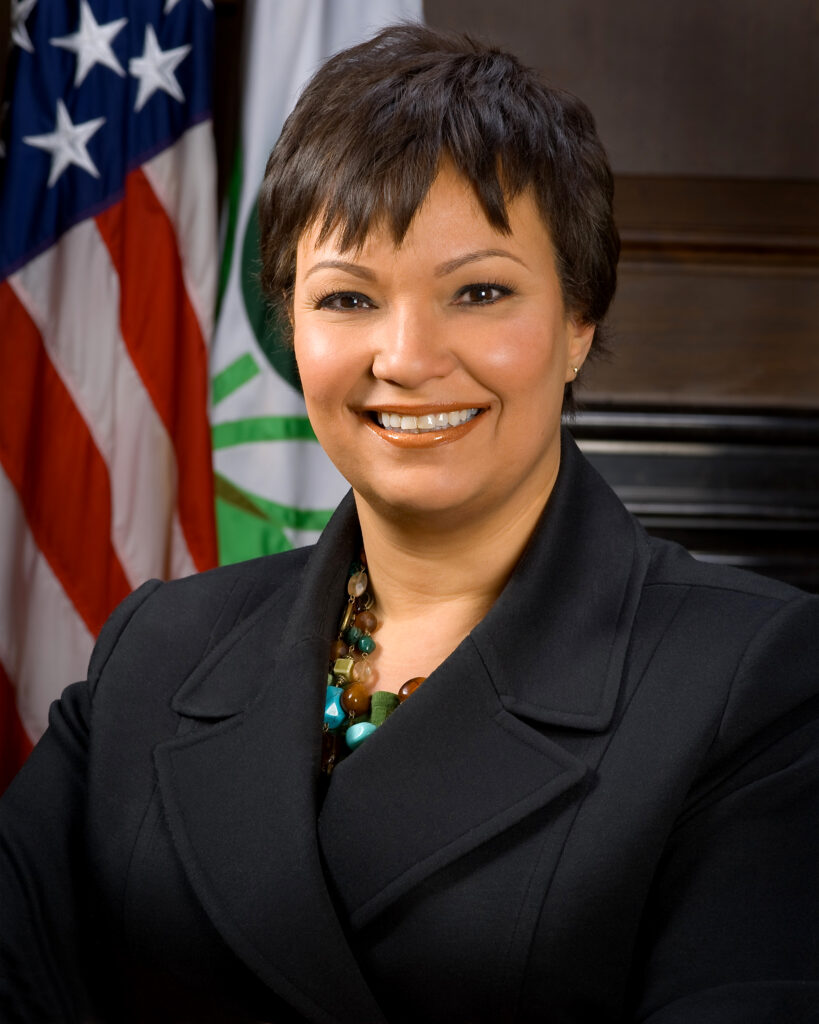 Lisa Perez Jackson was the first African-American EPA Administrator when appointed by President Obama in 2009.  A chemical engineer by training, she spent her early career working as a staff engineer for EPA and then as Commissioner of the New Jersey Department of Environmental Protection.  She now directs the environmental efforts for the Apple Corporation. (learn more about Lisa Jackson here)
Going back over a century, Charles Young was the first African-American superintendent of a U.S. national park.  In 1903, Young, an army major, was assigned to oversee Sequoia and General Grant National Parks.  He set the standard for energetic leadership as he and his squadron of Buffalo Soldiers built many miles of roads and trails, stopped poaching and illegal grazing and protected the world's largest trees from over-visitation. (learn more about him here)
Dr. Robert Bullard is known as the "father of environmental justice."  In his early years as a professor at Texas Southern University in Houston, he documented the reality that landfills, high-polluting industries and other toxic sites were typically built in minority communities.  His work established the environmental justice as a substantive field of research and advocacy. (learn more about him here)
Just type "the beach lady" into your web browser to find another unique and important African-American environmental standout.  MaVynee Betsch was once a famous opera singer, especially renowned in Europe.  Later in life she returned to her home near Jacksonville, Florida and began her efforts to preserve American Beach, once the most popular beach destination on the East Coast for African-American vacationers.  Because of her actions, part of the beach is now in the national park system. (learn more about her here)
These are just a few of the Black heroes in the conservation movement. There are many, many more who deserve to be recognized and celebrated, both in Black History Month and on every day of the year. And so I'll keep looking for, finding and highlighting their accomplishments. I hope you will, too.