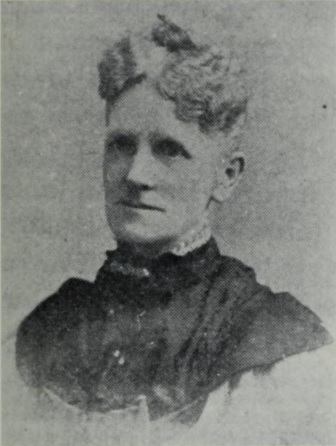 Before the study of natural history had become a professional field, many amateur naturalists made major contributions to science. Although women were rarer than men and their stories are less often told today, women comprised a significant portion of the amateur naturalist community. One such woman was Martha Burton Williamson, who studied the mollusks of Los Angeles Harbor and its surrounding San Pedro Bay.
Martha Burton Woodhead was born on March 6, 1843 (died 1922), near Leeds, in the southeast of England. Soon after her birth, her family moved to the United States, living in several Midwestern communities. She was well educated, eventually studying at Burlington College in Iowa. She became a newspaper reporter and editor in Terre Haute, Indiana, where she met her husband, Charles Williamson. The Williamsons moved to Los Angeles, where she raised their three daughters.
Williamson became a central figure in the Los Angeles civic community. She promoted education, history, women's rights and temperance (that is, not drinking alcohol). She held offices in the local historical society and press association, and she wrote widely in popular journals and magazines.
Not long after settling in Los Angeles, she became interested in mollusks. She was an ardent collector of shells in San Pedro Bay, amassing a collection of more than 3000 specimens (which are now part of the Los Angeles Academy of Sciences). She maintained a scientific correspondence with malacologists around the world, becoming a respected colleague. She published scores of scientific articles, most in The Nautilus, the premier journal for molluscan scholars of the time (and probably today, as well). Her most significant scientific work was the monograph, "An annotated list of the shells of San Pedro Bay and vicinity," published in 1929 by the United States National Museum.
She discovered and named eleven species of mollusks during her life, and several others were named after her (the study of mollusk taxonomy is a constantly moving target, however, and only two of her species remain today as she named them). She helped found one of the earliest and most successful scientific associations to study mollusks, serving as its secretary for more than two decades.
Read More