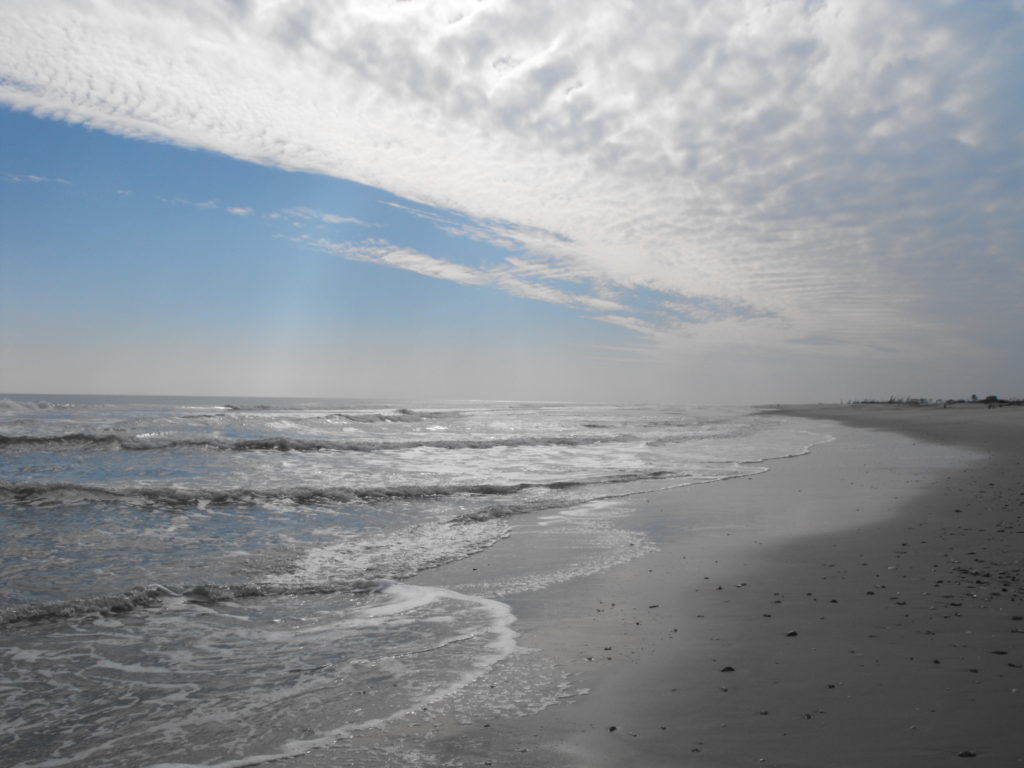 One of the triumphs at the beginning of the modern environmental movement was the establishment of Assateague Island National Seashore. The barriers islands of which Assateague is a part are so significant that in 1979 the United Nations designated the Assateague region as a World Biosphere Reserve (the Virginia Coast reserve). However, it took a long time to get there.
Assateague wasn't even its own island until 1933. Before then—at least in recent times—the stretch of land was part of a longer island that ran to the north all the way to Delaware. But a major storm in 1933 cut a channel between the sound and the ocean. In order to make the sound accessible near Ocean City, the channel was widened, deepened and stabilized. Assateague Island was born, and so far, we are doing what is necessary to keep it alive.
The island itself is 37 miles long, the northern two-thirds in Maryland and the southern one-third in Virginia. It is between 0.5 and 2.5 miles wide, and ocean water regularly washes over the island during storms and high seas. Consequently, the island is moving slowly westward, retreating from the ocean and moving toward the mainland. The island is also losing area at the northern end from erosion and gaining area at the southern end by accretion. These barrier islands roam around a lot.
That roaming tendency is what saved the Assateague area from the development that has swallowed up most of the Atlantic coastline. The barrier beaches of the region have been used for centuries for fishing and hunting, but permanent communities were small and few. The northern end of Assateague Island held several life-saving stations that eventually became part of the U.S. Coast Guard. Various plans for developing Assateague Island into private tourist and residential areas have been attempted for at least a century, all of them ending in destruction by storms, waves and tides.
Along with interest in development has come interest in preservation. As soon as the island was formed, both federal and state agencies began considering it for public recreation and wildlife habitat. The U.S. Fish and Wildlife Service created the Chincoteague National Wildlife Refuge at the southern end in 1943 and Maryland created a state park at the northern end in 1956. For decades the National Park Service sought to make the island an undeveloped natural ara, but was rebuffed by those interested in more intrusive tourist development. Eventually, a coalition formed which allowed the National Park Service to acquire the entire island, but allow Maryland to keep its state park and the Fish and Wildlife Service to keep its wildlife refuge as separately managed units. On September 21, 1965, President Lyndon Johnson signed the bill that established Assateague.
Read More