"I had to be all things to all fishes." So said one of the most important women fisheries scientists of the early 20th Century, Dr. Emmeline Moore. She was, indeed, important to fish, given that she directed one of the world's most extensive surveys of fishes and other aquatic organisms at a time when such work, by men or women, was in its infancy.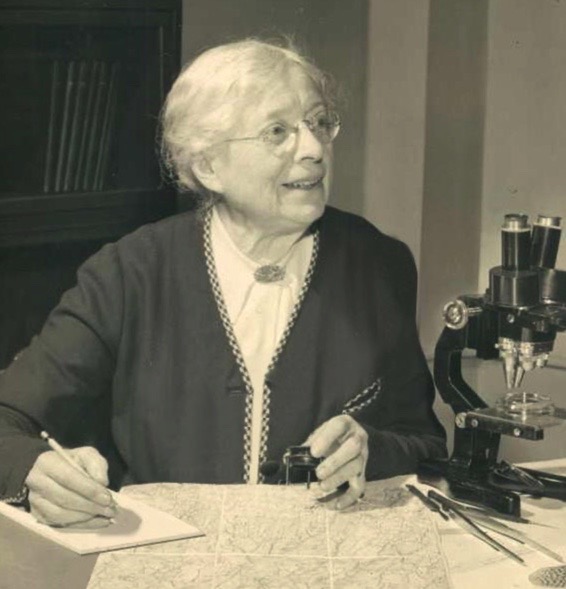 Emmeline Moore was born on April 29, 1872, in Batavia, New York (died 1963). Her family—a large one of immigrant parents and nine children—lived on a farm. She particularly explored the edges of the farm that bordered wetlands of the Tonawanda Creek. "I used to go the swamps every Sunday. I remember seeing my first cardinal flowers and ferns there."
Her schooling and early career were interspersed during the first two decades of the new century. She graduated from high school in 1895 and became a public school teacher as the century changed; later she earned university degrees at Cornell and Wellesley, then taught biology in high school and for a year at a college in South Africa; she earned her doctorate from Cornell and then taught at Vassar College for several years. She was originally attracted to botany, but gradually began to link plants and fish production.
Her fisheries career began in earnest during World War I. While teaching at Vassar, she spent summers working for the U.S. Bureau of Fisheries at the federal fish hatchery in Fairport, Iowa, where she studied how to improve fish culture in support of the war effort. Her 1920 publication "Some Plants of Importance in Pondfish Culture" represented an early perspective on the ecological inter-relations of trophic levels and her realization that comprehensive knowledge of the biota of a waterbody was necessary to understand its fish production capability.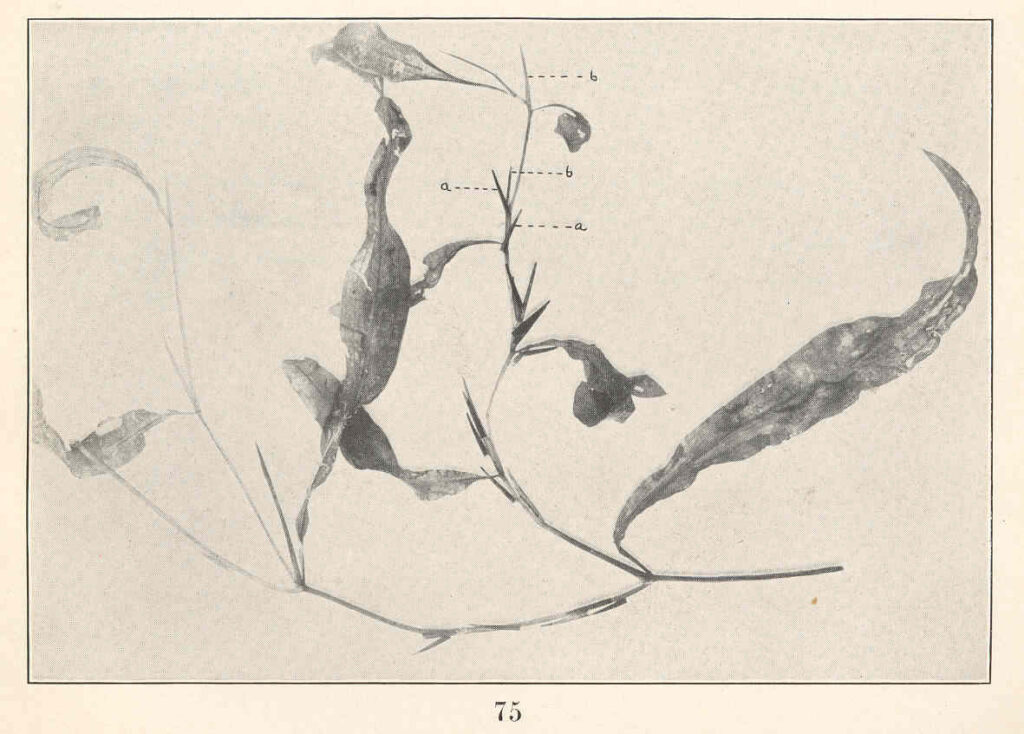 After the war, she was hired by the New York Department of Conservation as a botanist and later fish culture specialist for a survey of Lake George. Soon her organizational and management skills became apparent, and in 1926 she was appointed Director of the Biology Survey for the state. Her primary task was to continue and expand the survey of Lake George to the entire watershed of the lake, covering scores of lakes and hundreds of square miles. From 1926 to 1939, she directed the survey, hiring, training and overseeing dozens of seasonal field workers and producing 17 reports of findings. She was known to "rule with an iron hand," but also as a dignified "lady with great understanding." She hired students for her field crews who often went on to careers in conservation fields. Her comprehensive survey of the Lake George watershed was the largest in the world at the time and probably still ranks among the top.
Among the many firsts recorder by Moore, she was elected president of the American Fisheries Society for 1927-1928—the first woman to hold that position. Another fifty years passed before the second woman held the presidency. Throughout her career, she was an avid participant in the American Fisheries Society, the oldest and premier scientific and professional organization for fisheries (established in 1870).
Moore also believed that science must be communicated effectively to the public. She assured that the reports of the New York Biological Survey were well illustrated with artistic and scientifically accurate drawings of fish and other organisms. She wrote for and spoke frequently to the general public, reasoning that scientists and managers needed "to get over to the public the idea that a research job is necessary to get facts before coming out with a recommendation for improved management of the resources."
Dr. Emmeline Moore has achieved a revered place in fisheries history. The New York Department of Conservation named a research vessel, the Emmeline-M, in her honor in 1956. In 2009, the American Fisheries Society created the Emmeline Moore Award, given annually to a person committed to expanding diversity in the field of fisheries. She was "all things to all fishes" a century ago, and she continues to inspire us today.
References:
Balon, E. K., Michael N. Bruton, and David L. G.Noakes. 2012. Women in ichthyology: an anthology in honor of ET,Ro and Genie. Available at: https://books.google.ca/books?id=d6bzCAAAQBAJ&pg=PA22#v=onepage&q&f=false. Accessed September 16. 2020.
Zatkos, Lauren, and 11 others. 2020. AFS Roosts: Emmeline Moore, All Things to All Fishes. Fisheries 45(8) 435-443.