Which U.S. presidents have been the most environmentally important? Opinions vary, but generally included in the top 5 is a name you might not expect—Abraham Lincoln. And the place where Abraham Lincoln learned to love the land was established as the Lincoln Boyhood National Memorial on February 19, when President John Kennedy signed it into law.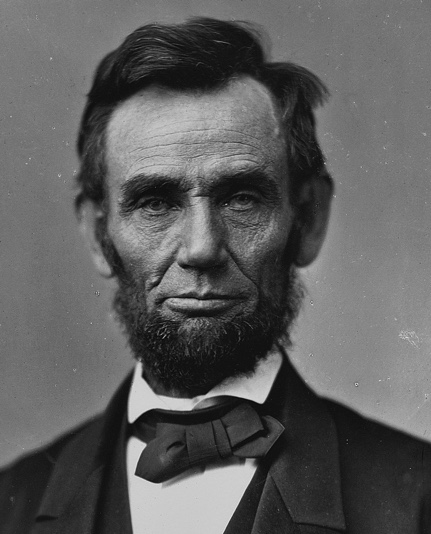 Abraham Lincoln is often associated with Illinois—the Land of Lincoln—because that was where he lived as an adult. But it was in southern Indiana that he grew up. In 1816, when Lincoln was seven, his family moved from Kentucy to a homestead along Little Pigeon Creek, near the town now known as Lincoln City, Indiana. He lived there for 14 years, leaving for Illinois at the age of 21. Lincoln remembered his time there: "We reached our new home about the time the State came into the Union. It was a wild region, with many bears and other wild animals still in the woods. There I grew up."
Indeed, this is where he learned to carve a homestead from the wilderness and to farm. He became skilled with an ax, so much so that he became known as "the rail-splitter." He learned to read and devoured every book he could find. His two favorite tools, he said, were a book and an ax. He spent time working on a flatboat on the Ohio and Mississippi Rivers, learning the ways of nature and the ways of people.
After the Lincoln's moved on to Illinois, the legacy of his time in Indiana gradually began to disappear.  But in the 1930s, the state of Indiana created the Lincoln State park, designed partly by Frederick Law Olmsted, Jr., to preserve the original homestead.  In 1962, one-hundred acres of that park were deeded to the U.S. government for the creation of the Lincoln Boyhood National Memorial.  The park opened in 1964.
The Memorial contains the site of the Lincoln's original cabin, plus a living history reconstruction of an 1820s-era farm. A 1940s-era limestone building serves as a tableau of his early life and legacy. Visitation is not high, hovering around 125,000 annually since it opened.
But for environmentalists, visiting should be a pilgrimage. For Abraham Lincoln was one of our most environmentally important presidents, even though his importance overall—as the president who rid the country of slavery and held it together through a civil war—far overshadows his environmental reputation.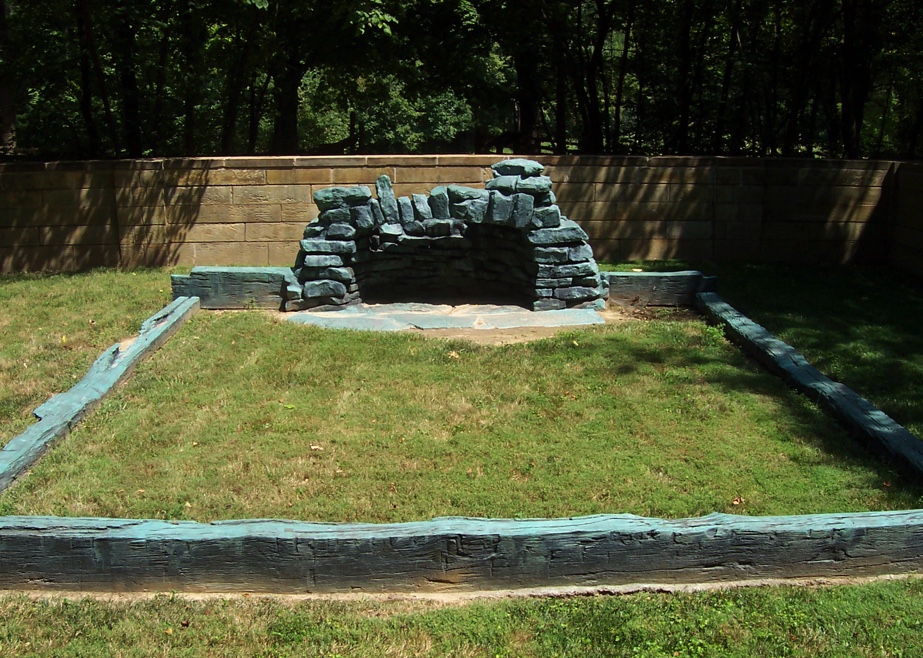 Lincoln established the U.S. Department of Agriculture, which then and now guides our nation's production of food—and today is a significant force in environmental sustainability.  He created the National Academy of Sciences, which performs essential research and analysis on the most pressing environmental issues for today and the future.  He authorized the system of public Land-Grant Universities which produce most of today's environmental professionals and environmental research.  He transferred to California the land that would become Yosemite National Park—on the condition that the land be preserved for public recreation.
So, next time you are traveling across southern Indiana on Interstate 64, take exit 57, head a few miles south and spend some time walking in the footsteps of one of the true pioneers of our environmental consciousness.
References:
Fabricius, Karl. 2008. The 5 Most Environmentally Friendly President in U.S. History. Scribol, February 28, 2008. Available at: http://scribol.com/uncategorized/the-5-most-environmentally-friendly-presidents-in-u-s-history/. Accessed February 13, 2018.
National Park Service. Lincoln Boyhood National Memorial. Available at: https://www.nps.gov/nr/travel/presidents/lincoln_boyhood.html. Accessed February 13, 2018.
O'Bright, Jill York. 1987. "There I Grew Up…," A History of the Administration of Abrahma Lincoln's boyhood Home. National Park Service. Available at: https://www.nps.gov/parkhistory/online_books/libo/adhi/adhi.htm. Accessed February 13, 2018.