Most of the articles about Jim Corbett start by emphasizing that one person being both a hunter and a conservationist is rare. But that's not true. As students of conservation know, hunters have always been at the forefront of efforts to sustain wildlife and to protect wild places. The legendary story of Jim Corbett proves the point.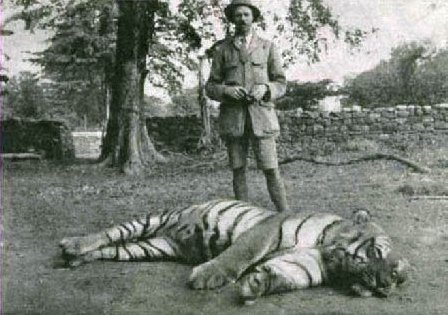 Edward James Corbett was born on July 25, 1875, the child of Irish immigrants to India (died 1955). He lived in the Indian state of Uttarakhand, at the base of the Himalayas, in the far north of the country. He spent his youth roaming the local forests, observing wildlife and absorbing the lessons of animal behavior. A friend later wrote of Corbett's love of nature, noting "that no man with whom I have hunted in any continent better understands the signs of the jungle."
As the 20th Century began, so did the phenomenon of "man-eating tigers." More people meant less habitat for tigers and leopards, and more instances of what we today call human-wildlife interactions. Mostly these interactions were fatal to the big cats, but occasionally they became fatal to humans. As Corbett wrote, "Human beings are not the natural prey of tigers, and it is only when tigers have been incapacitated through wounds or old age that, in order to survive, they are compelled to take to a diet of human flesh."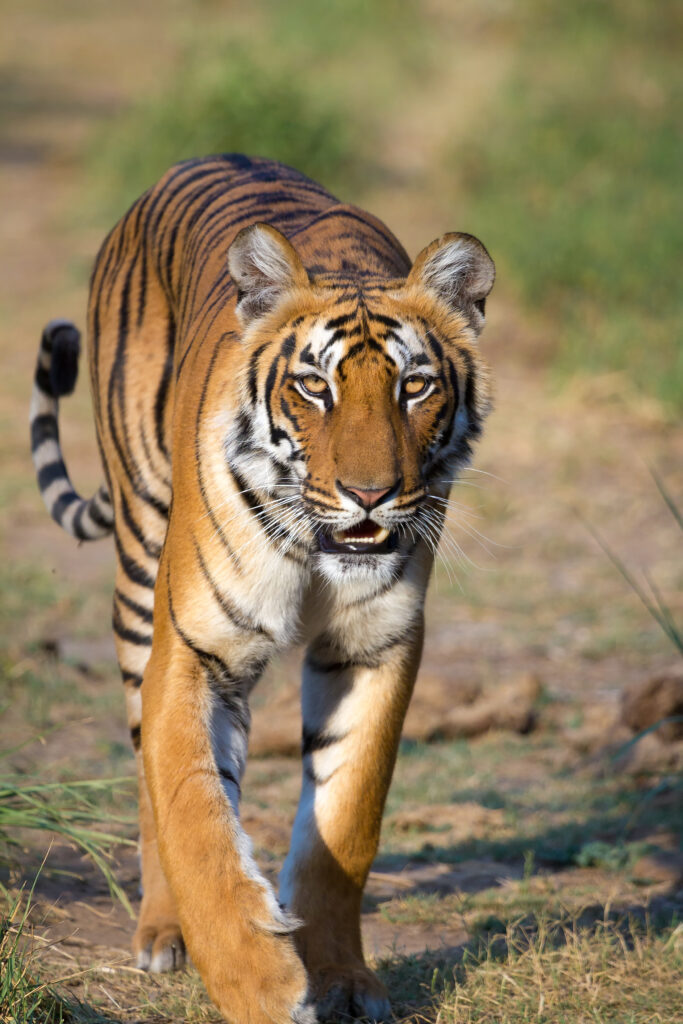 These predators on rural villagers needed to be removed, and Jim Corbett became the man to do it. Because of his understanding of the animals and the habitat—along with enduring patience, undaunted courage and good aim—Corbett was able to track and shoot troublesome tigers and leopards better than anyone. He shot the famous Champawat tigress, estimated to have killed more than 400 humans. Between 1907 and 1938, he reportedly killed 19 tigers and 14 leopards, all carefully verified by Corbett to be human-eaters.
He became a legend, and he used his legendary status to protect, rather than exploit, his beloved tigers. As he watched the increasing amount of hunting, he feared for the survival of the species. Noting that "wildlife in India is a sinking ship," he determined to reverse course. He wrote six books, initially about his experiences as a hunter, using the draw of his adventures to tell a more important story: "…a tiger is a large-hearted gentleman with boundless courage and when he is exterminated – as exterminated he will be unless public opinion rallies to his support – India will be the poorer by having lost the finest of her fauna." He created two nationwide organizations for wildlife protection, and he spent years speaking to school groups about conservation.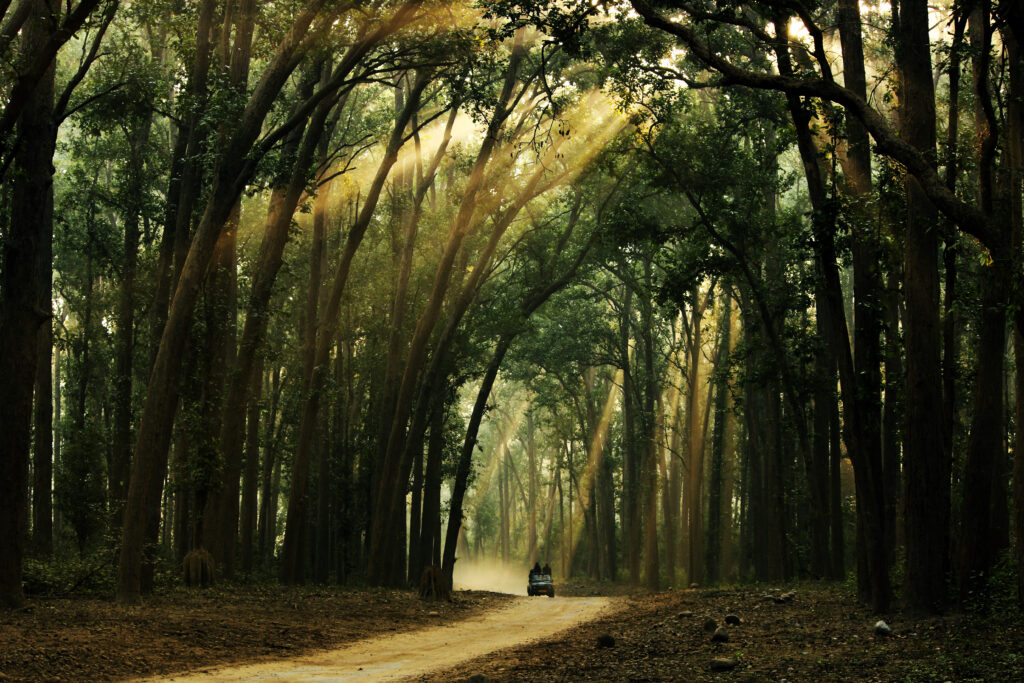 Corbett realized that habitat was the critical need for protecting tigers (the fundamental tenet of conservation). He used his fame to push for creation of India's first national park, specifically as tiger habitat. The park was created in 1936 and we renamed in 1957 in his honor as Jim Corbett National Park. It holds the largest population of tigers in India, one of only two self-sustaining wild populations in the world. The park preserves high levels of biodiversity, including 650 bird species of which more than 50 species are raptors, an endemic crocodile, and the Asian elephant.
The park is also the original site for Project Tiger, the Indian government's program to sustain the tiger. Begun in 1973, the program now includes 50 reserves covering 2% of India's land. Tiger populations in the reserves continue to grow, reaching nearly 3000 in the 2018 census.
Whether or not tigers can survive in nature is still in doubt. But it is clear that India's most famous tiger hunter is the person who set the stage for the glorious animal's recovery. He loved nature and encouraged others to love it, too:
"The book of nature has no beginning as it has no end. Open the book where you will, and at any period of your life, and If you have the desire to acquire knowledge, you will find it of immense interest and no matter how long or how intently you study the pages your interest will not flag for in nature there is no finality."
References:
Buncombe, Andrew. 2007. Hunter who turned to conservation: The remarkable legacy of Tiger Jim. The Independent, 1 November 2007. Available at: https://www.independent.co.uk/environment/nature/hunter-who-turned-to-conservation-the-remarkable-legacy-of-tiger-jim-398493.html. Accessed April 1, 2020.
Corbett National Park. About Jim Corbett National Park. Available at: https://www.corbettnationalpark.in/. Accessed April 1, 2020.
Kumar, Taruni. 2019. Jim Corbett: The Hunter, the Conservationist, the Legend. The Quint, 07.08.19. Available at: https://www.thequint.com/news/world/jim-corbett-the-hunter-the-conservationist-the-legend. Accessed April 1, 2020.
National Tiger Conservation Authority. Details of Tiger estimation for the year 2006, 2010, 2014, and 2018. Available at: https://projecttiger.nic.in/content/39_1_Reports.aspx. Accessed April 1, 2020.
The Logical Indian. 2017. Jim Corbett: From a Hunter To A Conservationist, The Man Behind India's Oldest National Park. Available at: https://thelogicalindian.com/rewind/jim-corbett-from-a-hunter-to-a-conservationist-the-man-behind-indias-oldest-national-park/?infinitescroll=1. Accessed April 1, 2020.