In 1987, President Ronald Reagan proclaimed the first Women's History Month in the United States, saying "From earliest times, women have helped shape our Nation. Historians today stress all that women have meant to our national life, but the rest of us too should remember, with pride and gratitude, the achievements of women throughout American history."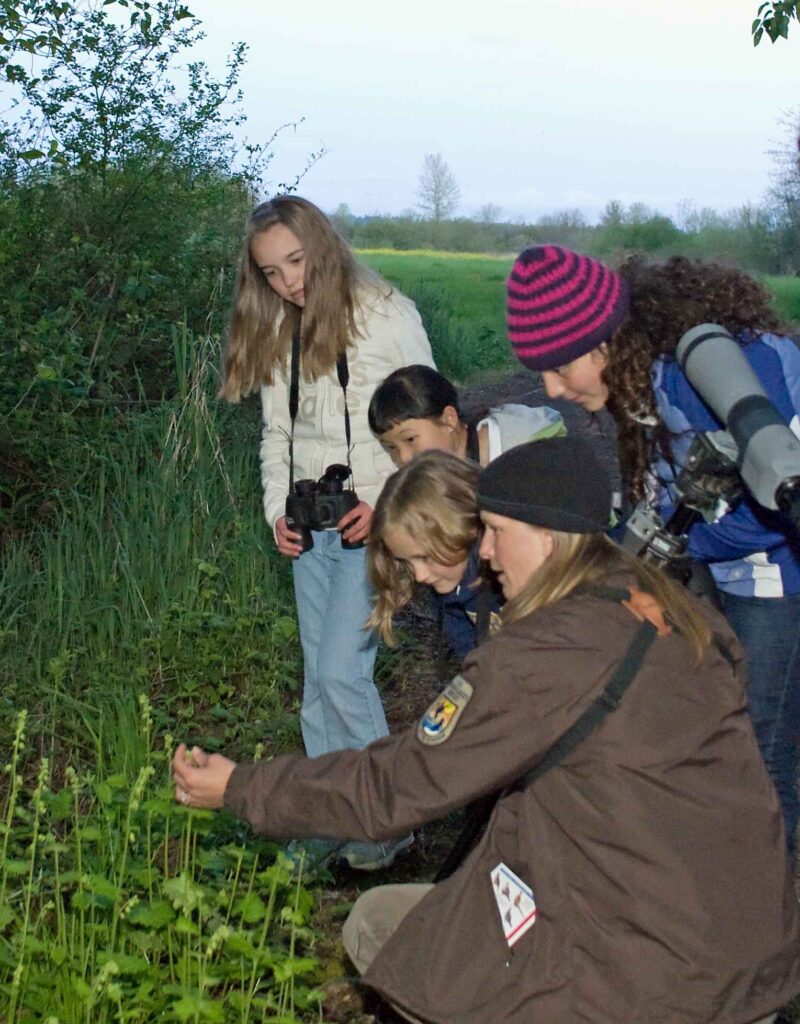 Why March, you ask? Probably because the United Nations, in 1976, had declared March 8 as International Women's Day. Next question: why March 8? The answer goes back to 1917, when Russian women protested for their right to vote. They did this on February 23 (and they won—four days later the Czar resigned and Russian women were given the right to vote). Similar protests arose in many countries, all more or less timed with the Russian protest. But, wait—Russia at the time still used the Julian calendar while most of the world had long before switched to the Gregorian calendar (the one we use today). And on the Gregorian calendar the old February 23rd was March 8!
We shouldn't need a month to recognize the contributions of women to our civilization—they are half the human population! But since men's accomplishments dominate the historical record, it is right that we take some time to stop, look and listen to what women have also contributed, and to commit ourselves to equality between men and women in all aspects of life.
And that includes conservation and environmental sustainability. This calendar contains many entries that celebrate women's contributions, but, still, only one-quarter of the stories of individuals in the calendar are about women. I am committed to a better balance, so you can expect to see many more stories that chronicle women's achievements.
But, to illustrate the importance of women to conservation, let's take a look at some of the entries for March that highlight women and women's achievements. Lynn Margulis, one of the 20th Century's greatest evolutionary biologists, was born on March 5 (learn more about her here) . And nearly a century earlier, Martha Burton Williamson became one of the nation's leading experts on mollusks as an amateur naturalist in Los Angeles (learn more about her here).
Marjorie Harris Carr, born on March 26, had a tremendous impact on the preservation of Florida's great and unique ecosystems. She is best known for stopping the infamous Cross Florida Barge Canal, a plan to cut a waterway for commercial vessels right through the center of the state (learn more about her here).
We all know the standard definition of sustainability (live today so others can choose how they wish to live in the future). That definition was first appeared in the book Our Common Future, published on March 20, 1987. The book was the report of the World Commission on Environment and Development, led by one of history's most influential conservationists, Gro Harlem Brundtland. Brundtland was Norway's first woman prime minister (three times!), and the world's first woman environmental minister(learn more about her here) .
Helping girls see that they have a role in science, conservation and environmental sustainability is crucially important to our future. A big step in that direction occurred on March 12, 1912, when the Girl Scouts were founded. From the beginning the founder, Juliette Gordon Low, wanted girls to enjoy, study and care for nature. And the organization's programs in these areas have grown exponentially over the years (learn more about her and the founding of Girl Scouts here).
References:
The American Presidency Project. Proclamation 5619—Women's History Month, 1987. Available at: https://www.presidency.ucsb.edu/documents/proclamation-5619-womens-history-month-1987. Accessed March 1, 2021
United Nations. International Women's Day. Available at: https://www.un.org/en/observances/womens-day/background. Accessed March 1, 2021.