The first word he spoke, according to his mother, was "zoo." As a child, whenever he was asked where he wanted to go, he said, "Zoo." If he didn't get taken there, he threw a fit. And eventually, not content with what others did with zoos, he created his own. Gerald Durrell learned early to love animals, domestic and wild, a love that led to a lifetime of conservation efforts to prevent their extinction.
Gerald Durrell was born on January 7, 1925, in Jamshedpur, India, the youngest child of a prosperous British family (died 1995). When his father died, the family moved first to England and then to Corfu, where Durrell spent his formative years ("The Durrells of Corfu" may sound familiar, as it is a popular public-television series). The outbreak of the Second World War brought the family back to England, where Durrell began work as an assistant at a pet shop and a local zoo. He also began writing, becoming a successful book author in his early twenties.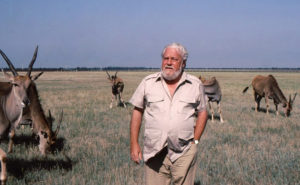 As soon as he could, Durrell began a lifetime of travel and adventure in pursuit of his passion—animals and their conservation. He realized, long before most others, that many species were in peril and that zoos could help keep them from going extinct. He bought an estate on the Island of Jersey and set up his personal zoo in 1959. There he accumulated the remnants of endangered species from around the world, breeding species in captivity to provide a stock of individuals to be restored to their habitats when conditions improved. A stationary ark, he called it. He understood the entertainment and education value of zoos, but Durrell had a bigger purpose: "People think I'm just trying to look after nice fluffy animals. What I'm actually trying to do is stop the human race form committing suicide."
Durrell's vision took hold, and what is now called the Durrell Wildlife Conservation Trust has thrived for more than a half century. The Trust has three main functions. First, the Durrell Wildlife Park on Jersey is home to more than 120 endangered species. Visitors flock to the site, and the income supports the trust's other programs. Second, the trust engages in field projects around the world to protect species. Third, and the part that Durrell might have appreciated the most, is the Durrell Conservation Academy, which teaches biodiversity management to students from around the world. In 25 years, the academy boasts 5,000 graduates from 139 countries.
Durrell funded his work by writing books, forty in all. He often said that he wrote books only to pay for his passion for protecting biodiversity, but his talent as an author is unquestioned. His most famous book, "My Family and Other Animals," is considered a classic of modern literature. As critic Simon Barnes observed, "Here is a book that celebrates the wild world more thoroughly and more vividly than anything else ever written. It is at the same time funny and deeply serious; and it is a poor person who believes that humour compromises seriousness. It has reached people and moved them to laughter and other emotions, all them deep, powerful and packed with meaning."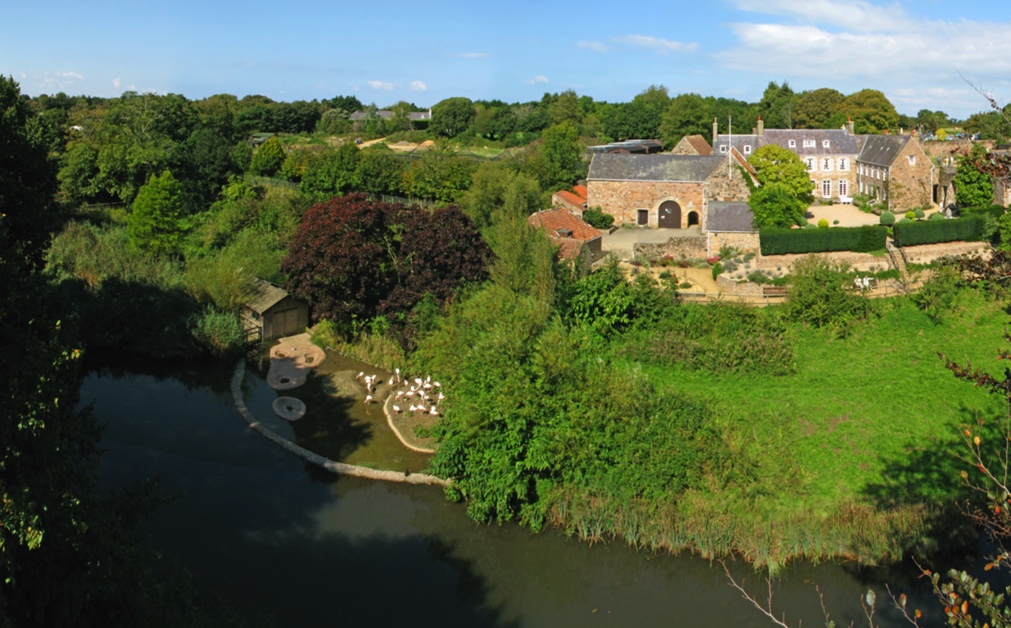 Gerald Durrell has moved many people to act on their love and concern for animals. He received the Order of the British Empire and many other international prizes for animal conservation. Eight species have been named for him. David Attenborough talked about Durrell and his work at the fiftieth anniversary of the trust:
"This institution, Durrell, has never been more important. There has never been more endangered species in the world than there are right now. And neither has there been such an accomplished, admirable and wonderful institution as Durrell, before, in the history of the world. Nobody else has accumulated such expertise in how to breed endangered species….I wish it every success and may it go on for another fifty years, and more, because I do assure you that the world needs Durrell."
References:
Barnes, Simon. 2015. My Family and Other Animals 60th anniversary: Gerald Durrell's book is a triump of conscious craft. The Independent, 26 December 2015. Available at: http://www.independent.co.uk/arts-entertainment/books/features/my-family-and-other-animals-60th-anniversary-gerald-durrells-book-is-a-triumph-of-conscious-craft-a6782496.html. Accessed January 5, 2018.
Botting, Douglas. 1999. Gerald Durrell, The Authorized Biography. The New York Times. Available at: http://www.nytimes.com/books/first/b/botting-durrell.html. Accessed January 5, 2018.
Durrell Wildlife Conservation Trust. Gerald Durrell. Available at: https://www.durrell.org/wildlife/about/gerald-durrell/. Accessed January 5, 2018.
Durrell Wildlife Conservation Trust. The world needs Durrell—Sir David Attenborough. Available at: http://wildlife.durrell.org/latest/news/the-world-needs-durrell–sir-david-attenborough/. Accessed January 5, 2018.
Huntman, Ruth. 2016. Gerald Durrell was my hero…I married him for his zoo. The Guardian, 26 Mar 2016. Available at: https://www.theguardian.com/lifeandstyle/2016/mar/26/gerald-durrell-was-my-hero-i-married-him-for-his-zoo. Accessed January 5, 2018.