Pundits often say that the truly American contributions to literature, philosophy, and the arts all stem from the American landscape. As Woody Guthrie wrote and sang, "…From the redwood forest to the gulf stream waters…," this land was made for stirring the imagination and creativity of America's artists and writers. A prime example of that combination of art and landscape is the Grand Canyon Suite, which premiered on November 22, 1931.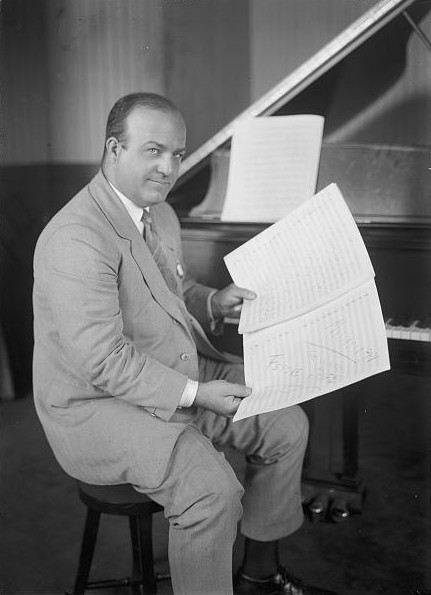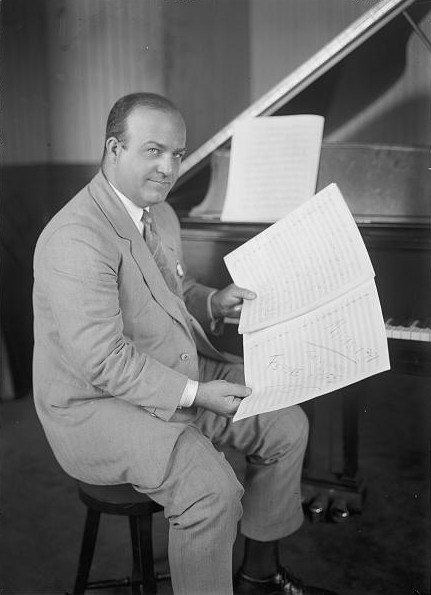 The composer of Grand Canyon Suite is Ferde Grofe, who lived from 1892 to 1972. Born to a musical family, he grew up playing almost any musical instrument, most notably viola and piano, in local jazz clubs, bars and, sometimes, brothels . As his reputation grew, Grofe graduated to positions in touring bands and orchestras and began composing his own songs and longer works.. In 1923, he was hired as a pianist and arranger for the Paul Whiteman Band, one of the nation's leading jazz ensembles. In 1924, George Gershwin sent a piano score to Whiteman. Whiteman liked it, but asked Grofe to arrange it for full orchestra. When the composition premiered in 1924, it made history—Rhapsody in Blue became an instant hit, both as popular and classical music. And it made the careers of all three men. Whiteman became known as the "king of jazz," and Grofe as jazz's "prime minister."
Several years before then, however, Grofe experienced a sight that propelled his career even further. In 1916, he went camping at the Grand Canyon. When the sun rose, he was hooked:
"I first saw the dawn because we got there the night before and camped. I was spellbound in the silence, you know, because as it got lighter and brighter then you could hear the birds chirping and nature coming to life. All of a sudden, bingo! There it was, the sun. I couldn't hardly describe it in words because words would be inadequate."
He determined then to write about his feelings, but composing the suite had to wait in line behind other obligations. Undeterred, he wrote that "It became an obsession. The richness of the land and the rugged optimism of its people had fired my imagination. I was determined to put it all to music some day." He eventually finished the suite, and it premiered at the Studebaker Theater in Chicago. "Five Pictures of the Grand Canyon," as it was titled then, became an instant classic.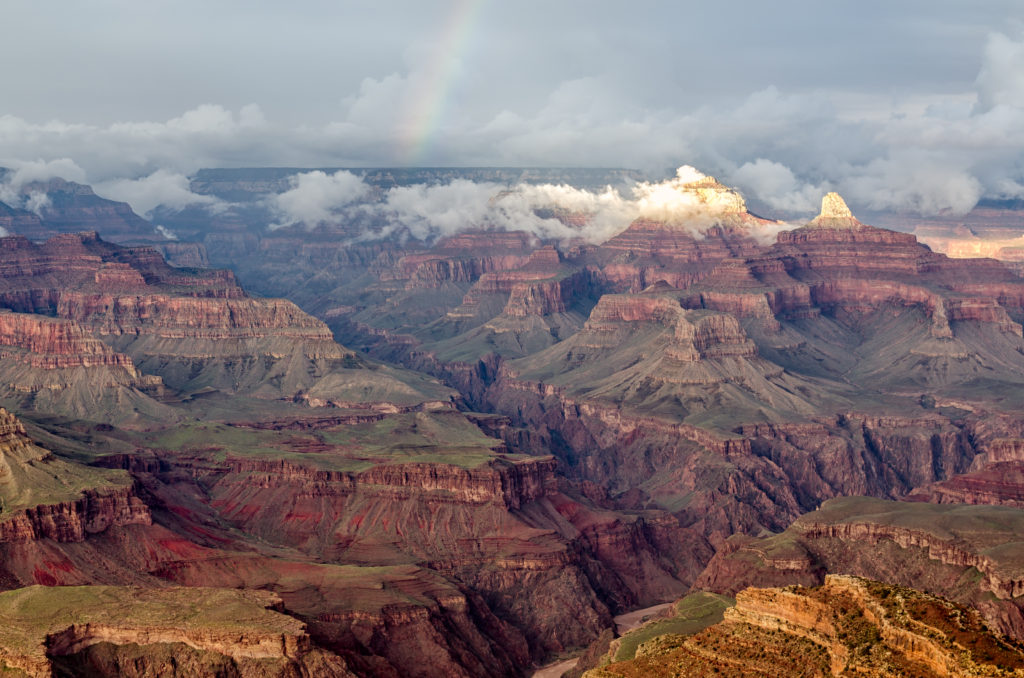 The most well-known of the suite's five parts is "On the Trail," that depicts a cowboy riding his mule down the canyon, a ride that many Americans have taken. The orchestra simulates the braying of the animals and the unsteady clip-clop of their hooves (using, in true Monty Python fashion, coconut shells to replicate hoof-beats). The suite's other parts are much more natural, depicting sunrise, sunset, the Painted Desert and a cloudburst.
As a boy, I lay on the living-room floor between the two swing-out speakers of my parents' console stereo, immersed by the sounds of a day at the Grand Canyon (which I wouldn't see for another 30 years). I strained to detect the first notes of "Sunrise," as the music picked up as the sun burst over the horizon. I rocked with the rhythm of the mule walking "On the Trail." I thrilled as "Cloudburst" boomed into my ears from the facing speakers.
Grofe composed, arranged and performed many other orchestral works based on the American landscape. These include Mississippi Suite, Hudson River Suite, Niagara Suite, and A Day at the Farm. All reflect what he first saw in the Grand Canyon as "an infectious passion for the beauty of the untouched American West. It's become an international postcard."
And that postcard depicts the west or east, Grofe's music welcomes us all to find the same beauty and inspiration in what is truly unique about America—a landscape filled with marvelous places, some spectacularly beautiful and others less so but still able to stir the imagination. And so many, like the Grand Canyon, are preserved for all time through what has been rightly called America's greatest idea—our national parks.
References:
Guion, David. 2017. Grand Canyon Suite, by Ferde Grofe. Musicology for Everyone, May 29, 2017. Available at: https://music.allpurposeguru.com/2017/05/grand-canyon-suite-ferde-grofe/. Accessed November 15, 2019.
Schiavone, Theresa. 2000. 'Grand Canyon Suite'. NPR Music, October 29, 2000. Available at: https://www.npr.org/2000/10/29/1113160/grand-canyon-suite. Accessed November 15, 2019.
Songwriters Hall of Fame. Ferde Grofe. Available at: https://www.songhall.org/profile/Ferde_Grofe. Accessed November 15, 2019.